Here was my last practice cook before Nelsonville with chicken thighs. I went with the standard grocery store value pack thighs instead of what my butcher offers since they are bigger. I was looking for more skin on a bigger thigh. While my butchers thighs taste better and are not steroided up, they are a bit on the smallish side...
I marinaded in Stubbs Chicken marinade, wrapped the scraped skins around the meat, and dusted with Butchers Honey Rub: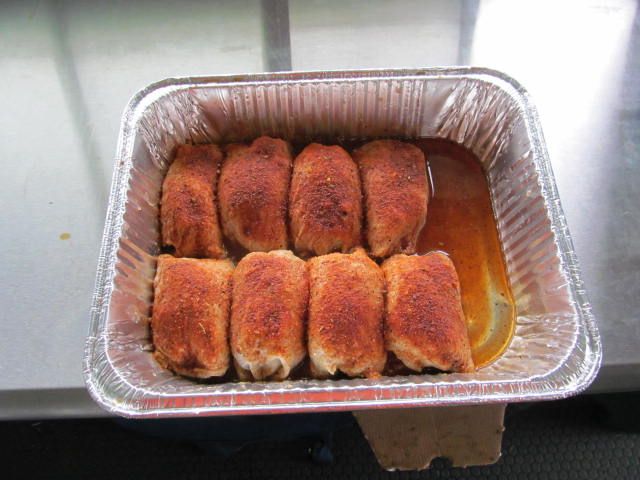 Onto a 250 F smoker with hickory and peach in the ash pan. After 30 minutes, dunk in sauce, then I placed in a foil pan skin side down. Then, after 30 more minutes, I placed on the rack, skin side up and re-sauced: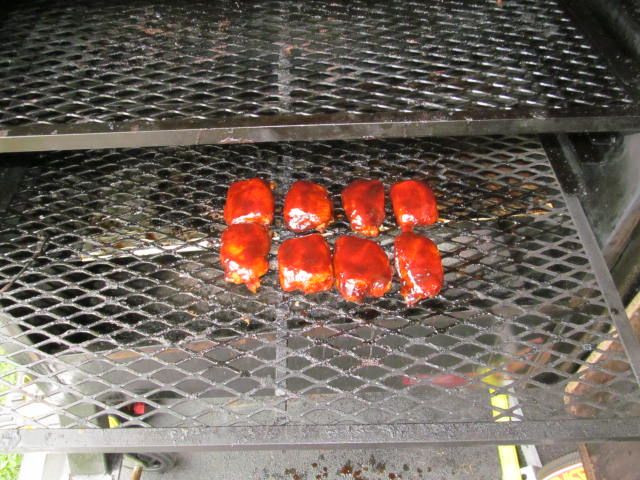 30 more minutes while ramping the temperature up to 350 F...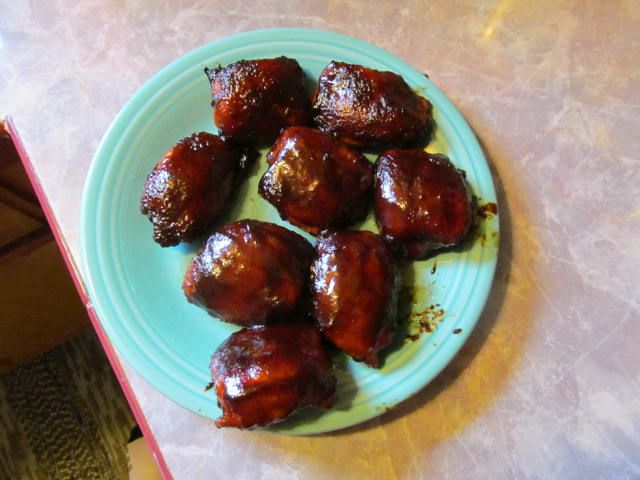 I got what I was looking for: a bigger, more consistently sized thigh with bite through skin and good taste.
Thanks for stopping by...
Bill