A friend of mine said, try pecan on your turkey. You will never try any other wood for smoking a bird again. So, why not...
First, I made a batch of
Poultry Brine
and let old Tom Turkey go swimming for two days. Then, I pulled the turkey out of the pool and let sit in the sink, "head" down, until all of the brine in the cavity had completely drained. Then, into the cavity, I stuffed:
2 stalks of Celery, cut in thirds
1 Sweet Onion, skin removed, cut in quarters
4 medium Carrots, cut in thirds
1 Apple, quartered, skin on
After stuffing, I coated the skin with olive oil and seasoned with sea salt and pepper.
Ready for the smoker: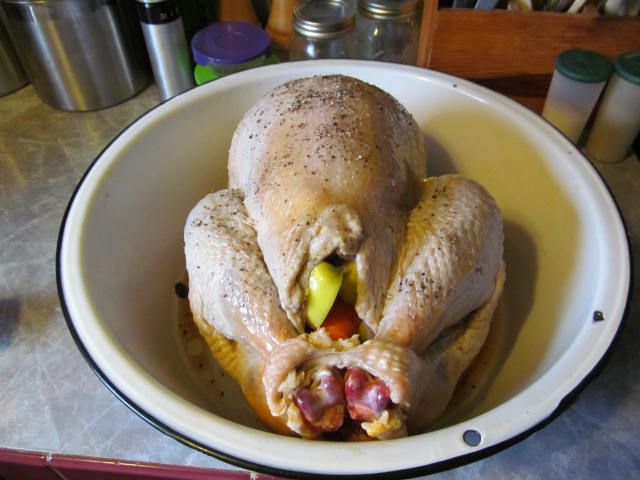 I lit the smoker and brought to 350 F and placed pecan in the ash pan. The bird went on the 2nd rack down...
After one hour, I added more pecan to the ash pan and checked on the bird...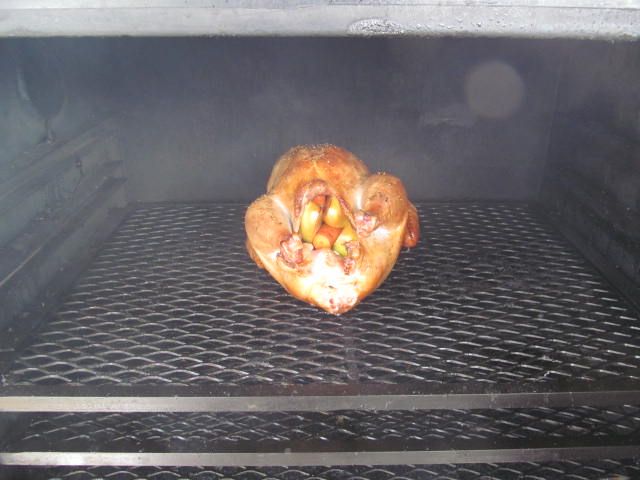 After two and a half hours, the bird was done. 165 internal. It was a 13 lb bird...
Brought Tommy inside and let rest for 30 minutes before slicing...
The sliced product...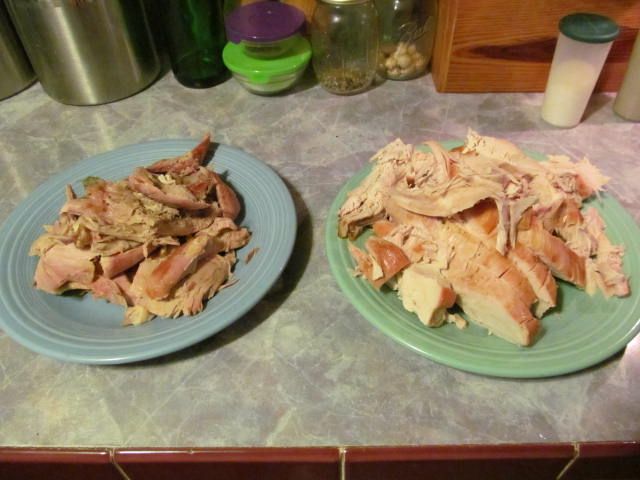 The skin was nice and crispy, the meat was juicy and tender. The pecan and the apples mingled perfectly. Outstanding all the way around. The apples in the body cavity even tasted great. I will be doing this again for sure.
Thanks for stopping by...
Bill