While I look outside the window today to gray skies, howling wind, and snow, it is hard to believe that it was sunny and in the 80's over the weekend. But, Mother Nature is fickle in Western Pennsylvania in the springtime. But, I made the most of the nice weather and grilled up some burgers.
These were burgers with a twist though. Nothing over the top, but different none the less. We usually go for a plain burger around here. Maybe the occasional onion soup mix burger. But, I decided to add some of our brisket rub to the mix this time around. So, to one pound of ground round, I added one tablespoon of Oakridge Black Ops Brisket rub.
So, burger in the bowl with the rub. Mix well, but not too much so that you end up with a grainy burger after cooking.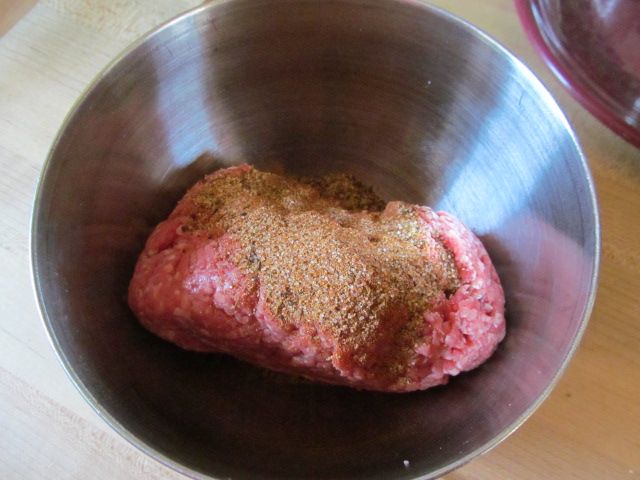 1/4 pound portions in my magical burger press.
Back in the fridge to firm up. Go outside to fabulous weather to fire up the grill.
Red hot grill, then toss the burgers on and go inside to get my cheese. Oh, by the way, do you think they like cheese?
Flipped the burgers after about three minutes, then added the cheese and closed the lid.
Three minutes later. Perfect medium!
Add thin sliced sweet onion and tomato, dill chips, a thin schmear of mayo and a dollop of Heinz Balsamic Vinegar ketchup. Served with a cold IPA and I was in heaven.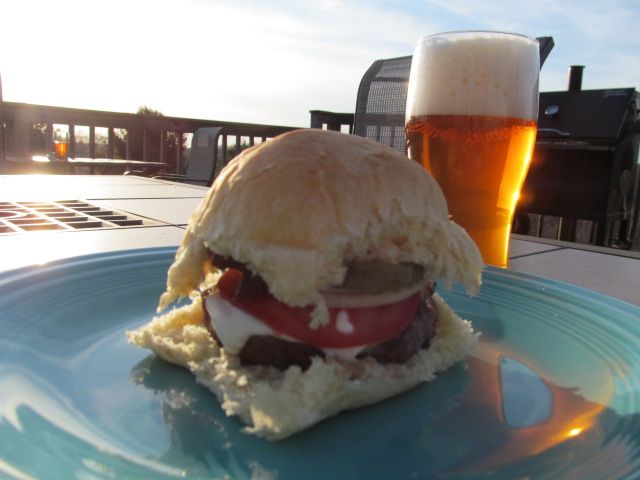 The brisket rub really kicked this up a notch. You could make these burgers with any beef rub that you like. I suggest you give it a try.
Thanks for stopping by,
Bill