Over the years, our chicken entries have been pretty good. Nothing less than a 20th place with a few trophies over the last two years. We have made some tweaks here and there, but the basic recipe says the same. This year, we are getting away from our homemade brine and going with the Game Changer Brine from Oakridge BBQ. It smells a lot like my brine. If anything though, it is just easier to make since I just dump it in water, boil, chill, and it is ready to use. But, I started thinking, do I have to use water as my brine base? Why not a liquid that has flavor. So, I thought, I am cooking chicken, so why not use chicken broth. Off to the R&D labs we went...
I made a batch of the brine following the directions on the back. All I did was substitute chicken broth for water. Brought it to a boil, chilled it down, and brined my chicken.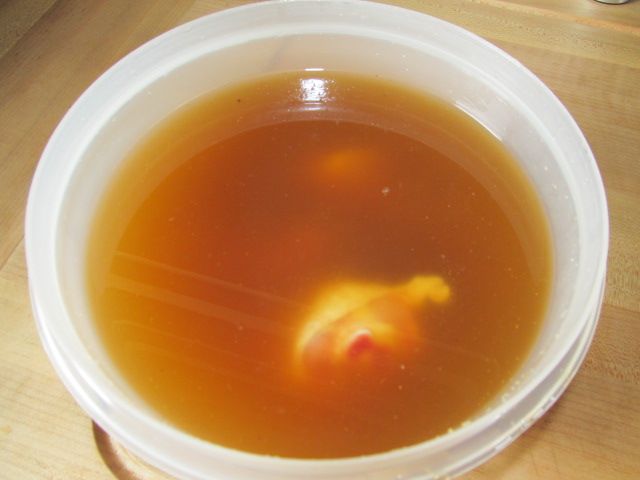 After one hour of brine time, I removed the chicken from the brine and rinsed with cold water. Then, I rubbed both sides of the legs with Butchers Honey BBQ Rub.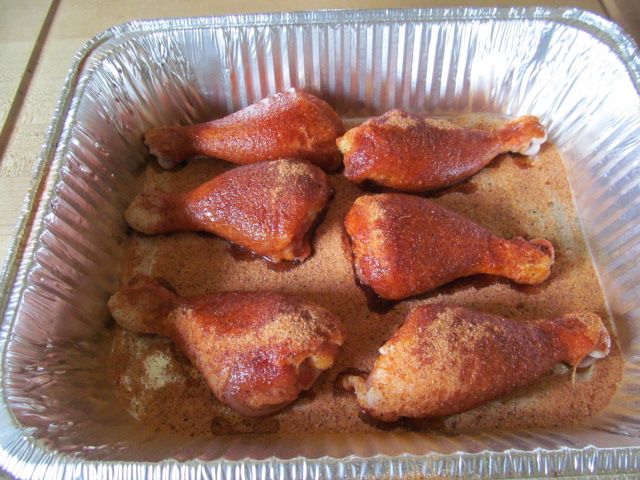 I whipped up a batch of sauce while I waited.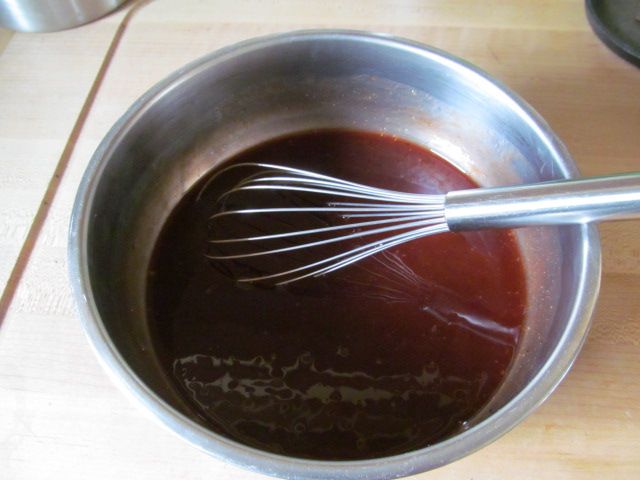 After letting the legs sit for about an hour, I placed them on the smoker at 275 F. Then, I followed our process to the letter:
After 30 minutes, dunk in sauce, place legs in pan skin side down. Place a pat of butter on the top of each leg. Place back in smoker.
After 30 more minutes, dunk again in sauce, place legs on the rack, skin side up, and apply a light coat of rub.
After 30 more minutes, 90 minutes total cook time, remove from smoker. Enjoy with beverage of choice.
I gotta say, I like the chicken broth as my brine base. The legs had a deep chicken favor, as well as being very moist, tender, and juicy. I am glad we tried this out before the season. Now, the big question, will the judges approve? We will find out.
Thanks for stopping by,
Bill