Well, I went to one of my favorite places on Saturday. The Strip District. This is the wholesale marketplace in Pittsburgh. Thought you'd like some of the pics...
These were taken at Wholey's. The big wholesale fish monger. I would love to find some of that whitefish to throw on the Baby...
Enjoy,
Bill
Smoked whitefish...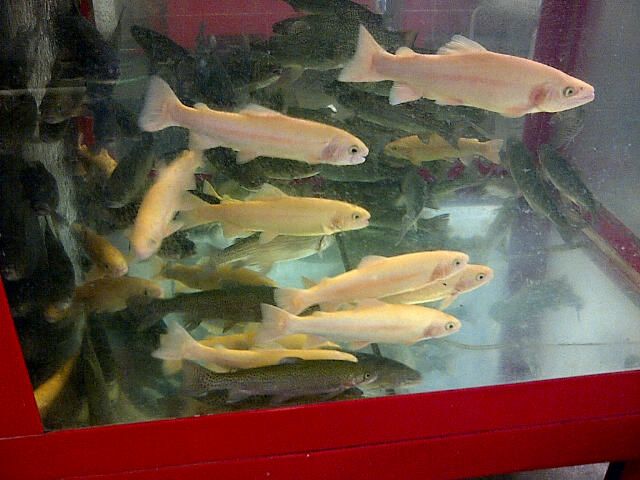 Assorted live trout for your dining pleasure...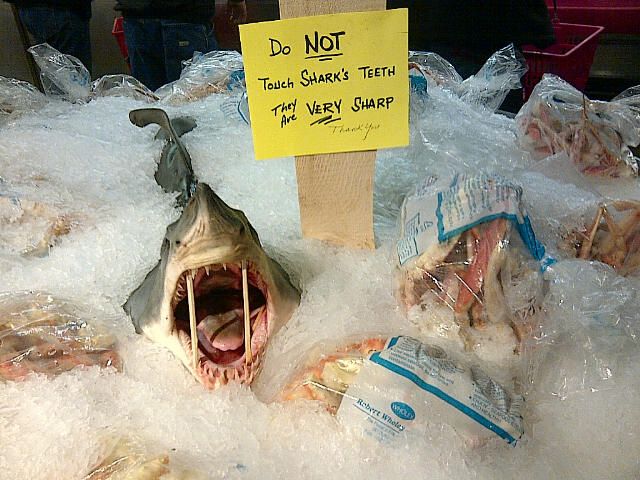 A public service announcement...