Jeanie over at Cowgirls Country Blog gave me this idea by reading her posts. Now, granted, she has a Cadillac with her home built cold smokehouse. But, I figured I would give it a try in the Baby.
So, I went to the butcher and picked up 5 pounds of fresh pork belly: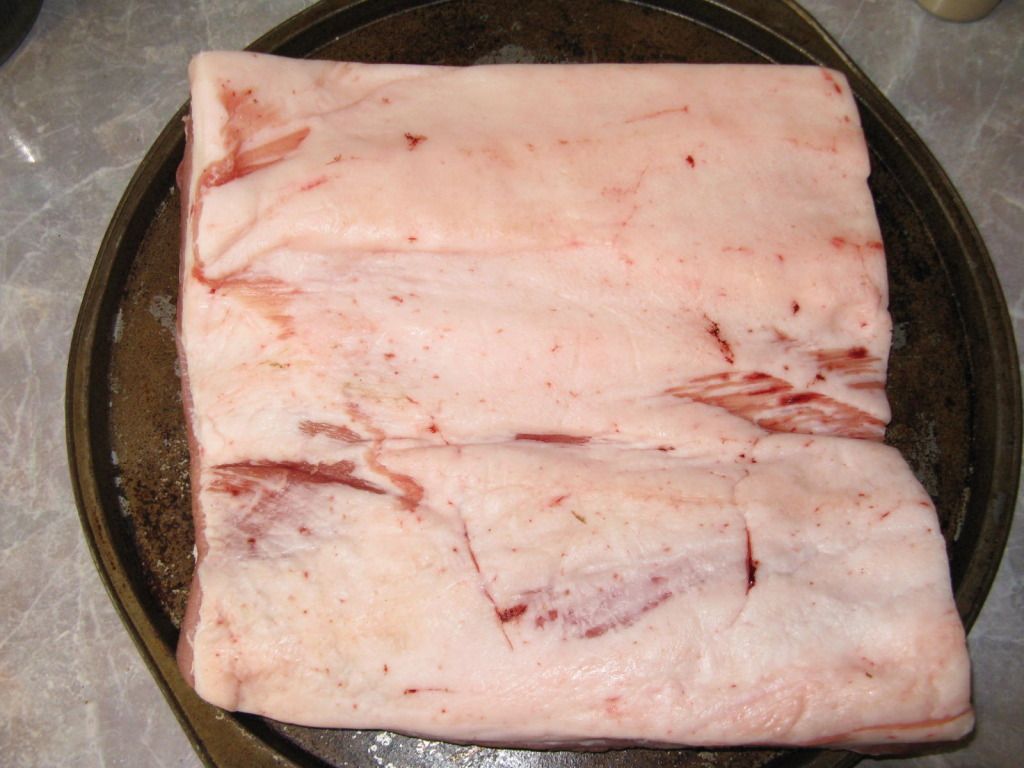 Rinse with water and pat dry. I have used Buckboard Bacon cure from Hi Mountain Jerky. Next time, I am going to try something homemade. Anyway, you apply the cure per the directions in the box and let sit in the frig for 10 days. I flip mine everyday so that the liquid penetrates all surfaces of the meat.
After 10 days of cure, I rinse well with cold water, then let sit overnight in the sink with a 5 pound bag of ice and some water. That removes all of the curing mixture.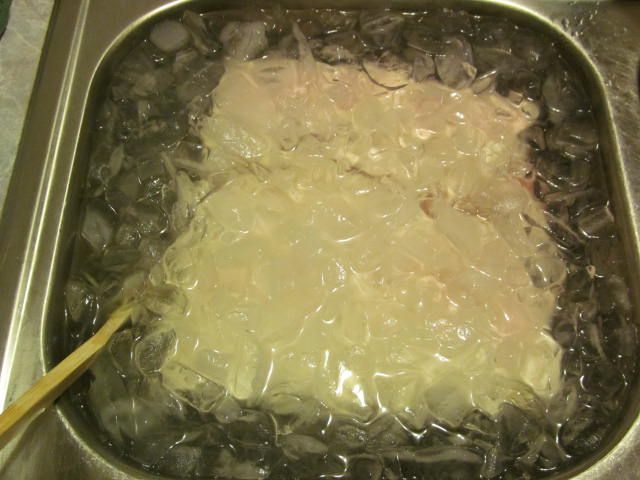 One final water rinse, then pat dry and let sit while you get the fire going: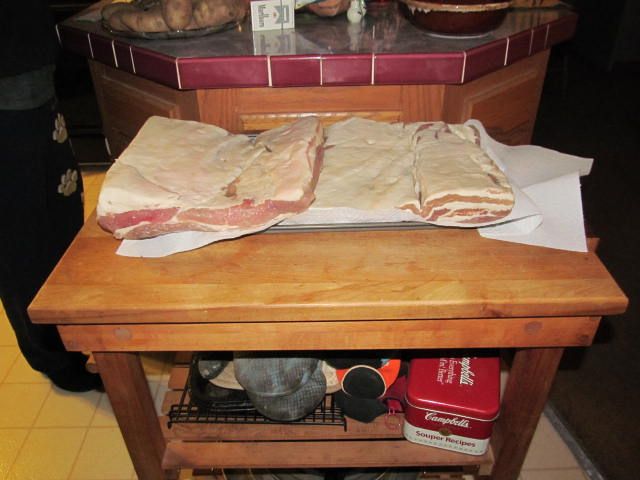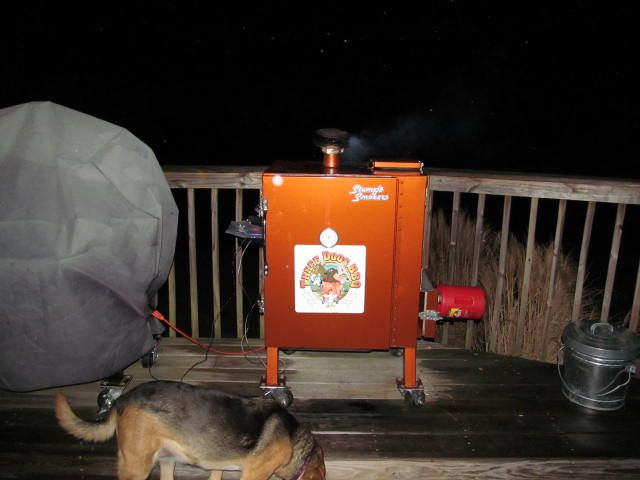 I put a mix of Royal Oak lump and Stubbs Hickory, Apple, and Oak smoking chips in the chute. I set my Digi Q for 90 F and wait until the smoker is at temperature and stable.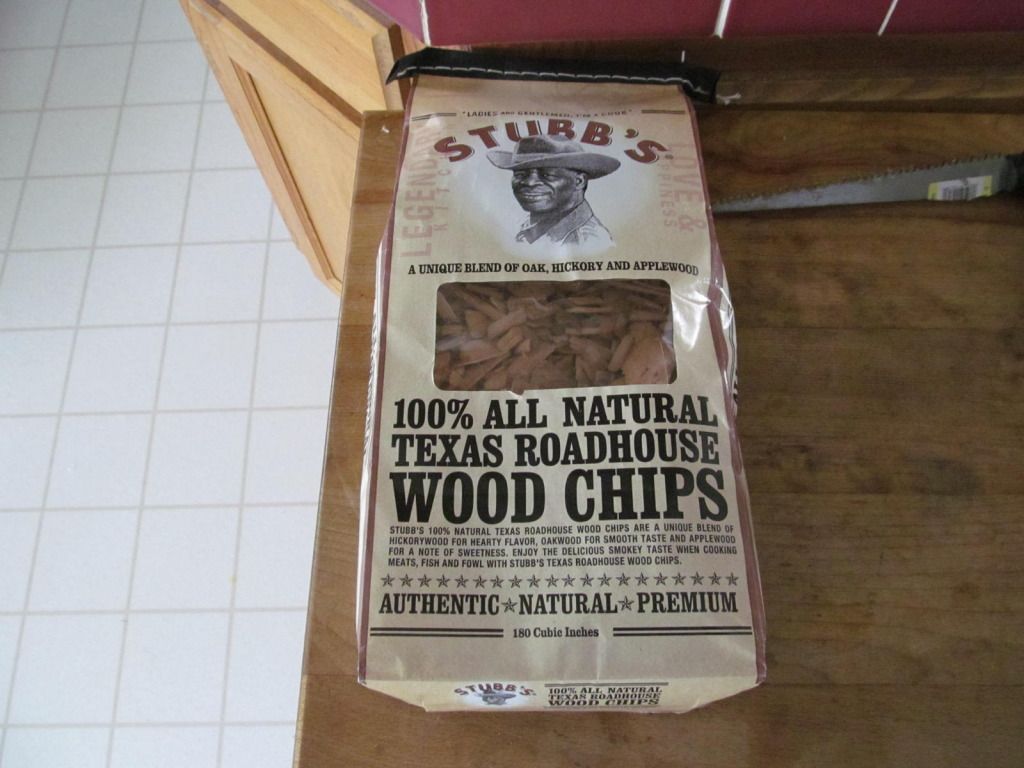 Put your pork in the smoker and let it go overnight. My last batch had about 14 hours of smoke at 90 F.
When I pull off the smoker, I wrap in plastic wrap and place in the frig to cool and firm it up to make it easier to slice. Notice the nice red color that the smoke has imparted.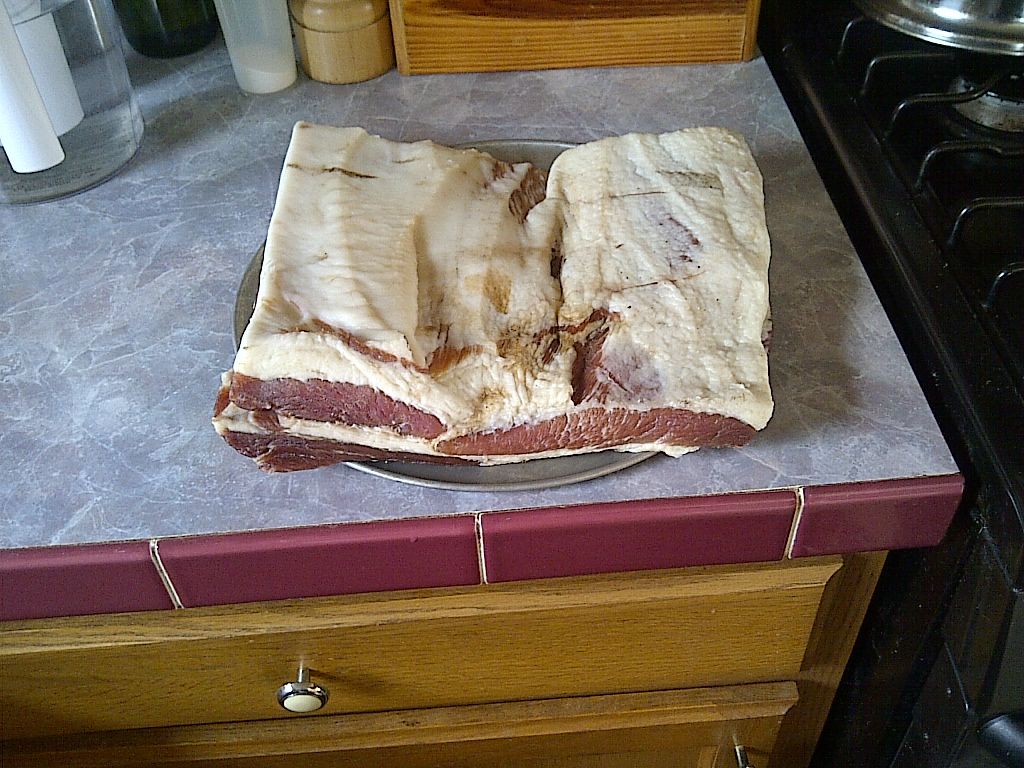 Slice and vacuum pack...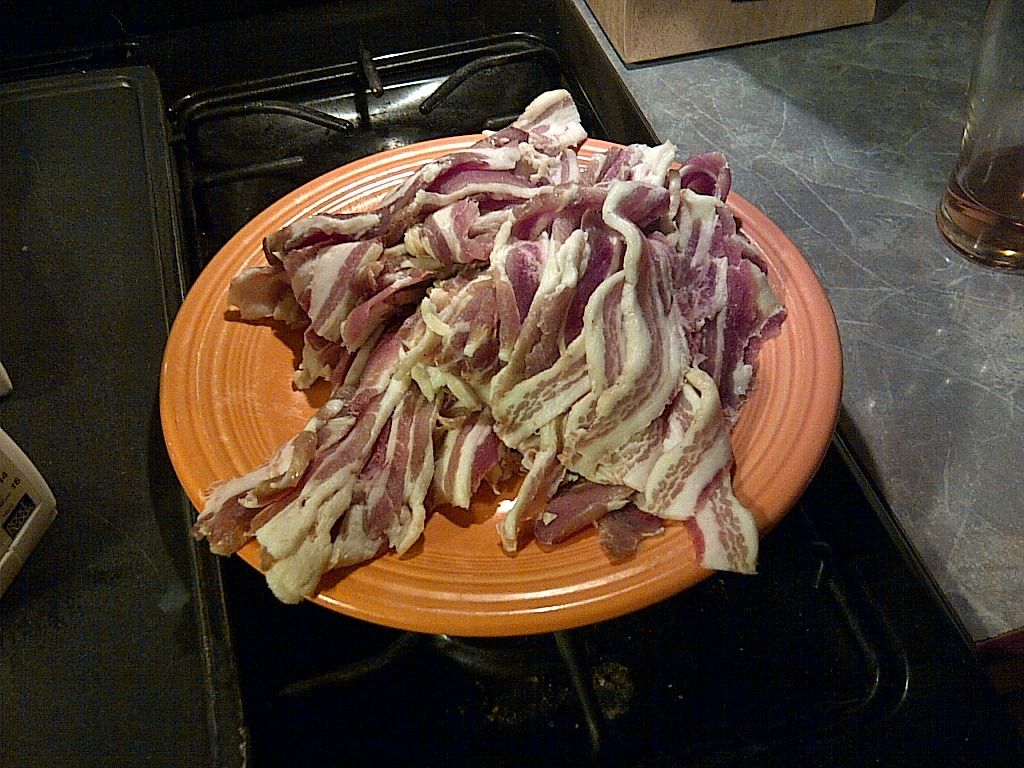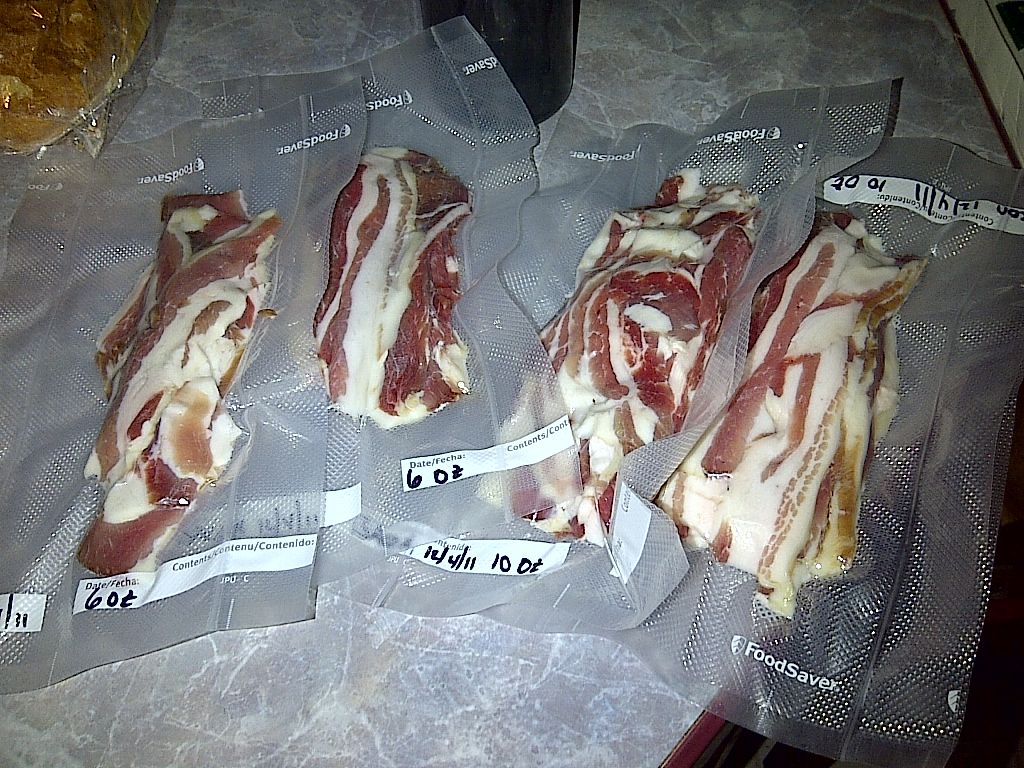 Frying gives the house a nice smoky smell...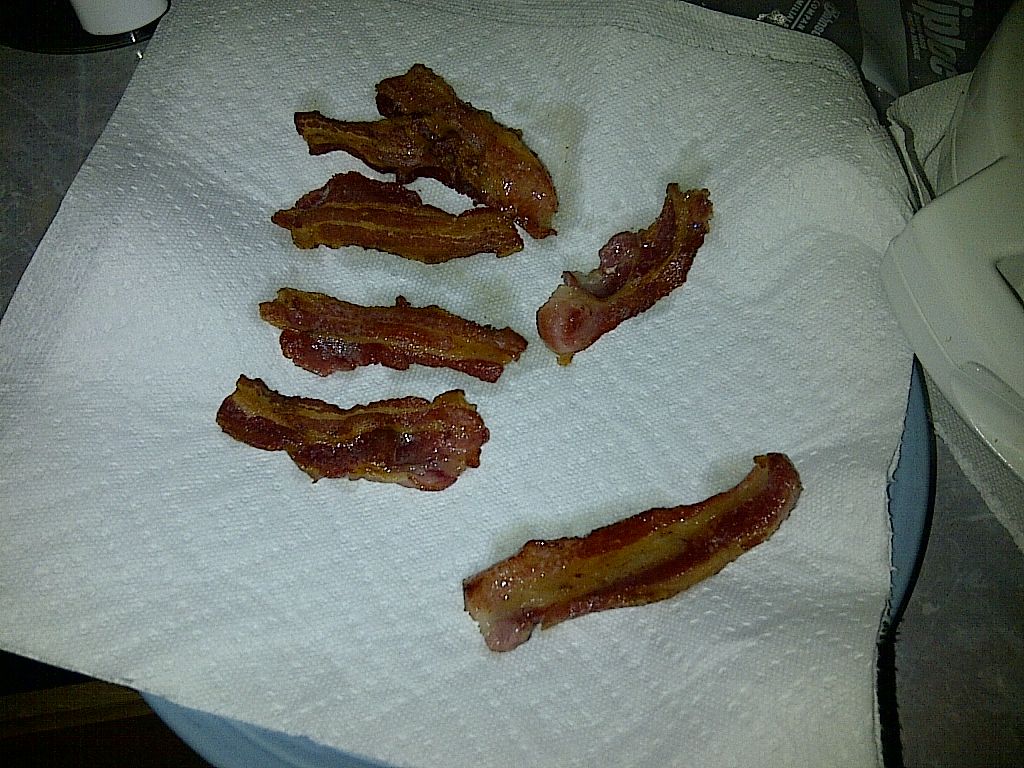 Mmmm... Bacon... What is not to like?
The folks at work call it Bill's Honest Bacon. It is a nice pure flavor as it is not loaded with all the preservatives that are put in regular store bought bacon.
I love it... Enjoy the pics...