Did some Super Bowl rib practice as well...
4 half racks.
Sprayed down with balsalmic vinegar:
2 with Butchers honey rub, 2 with my knock off Rendezvous Rub. Overnight happy time.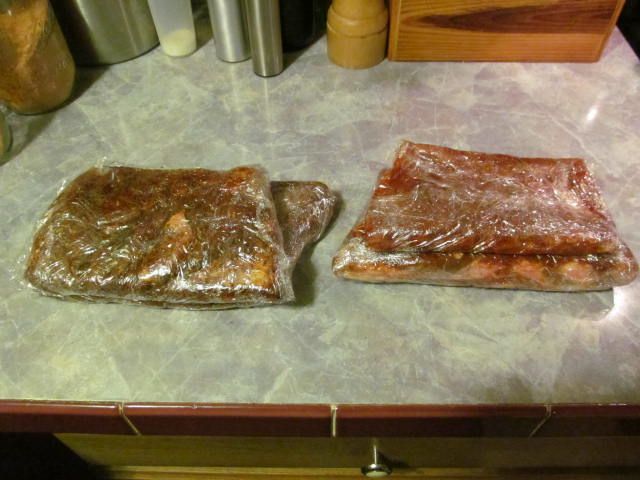 After happy time...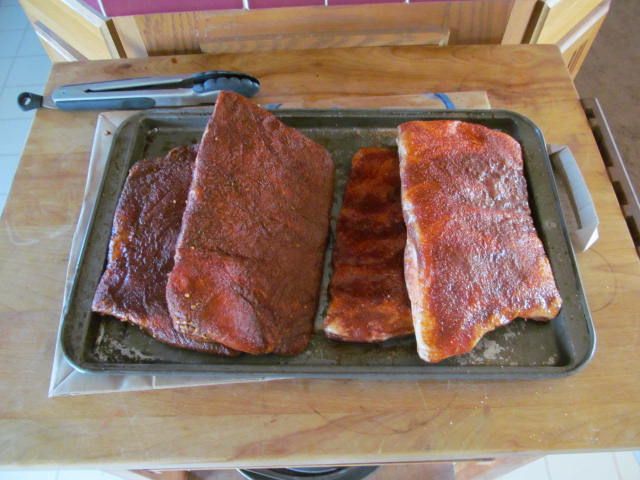 Ruben over at BBQ Guam likes 2/3 Sweet Baby Rays 1/3 Catalina Dressing. So, I sauced one of each with that and sauced one of each with my Yuengling Lager BBQ Sauce.
4 hours at 250 with peach and hickory. Glazed. 30 more minutes.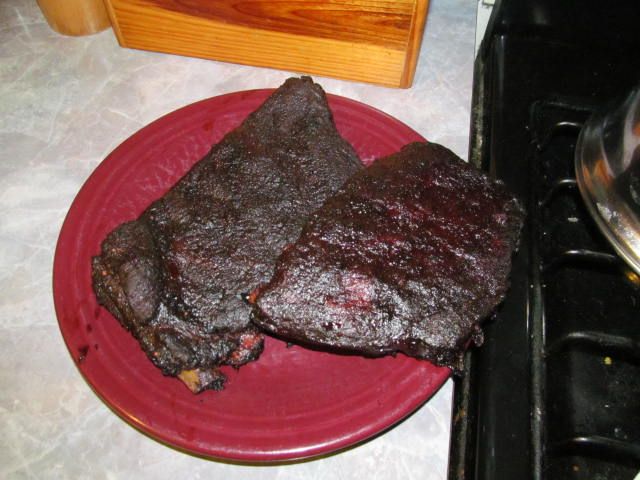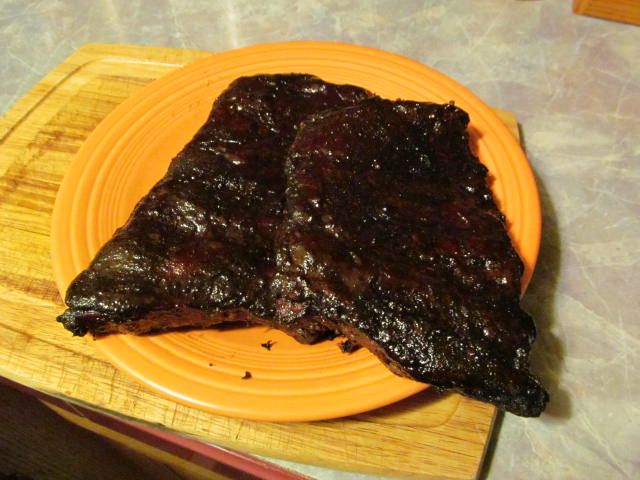 The unanimous winner was Butchers Honey/Yuengling Lager Sauce. Sweet, tangy, with a nice bite...
Oh, and I did a pizza for the picky kids...