As a matter of fact, I have a few dozen bones to pick with you. Time for some rib practice for the upcoming season.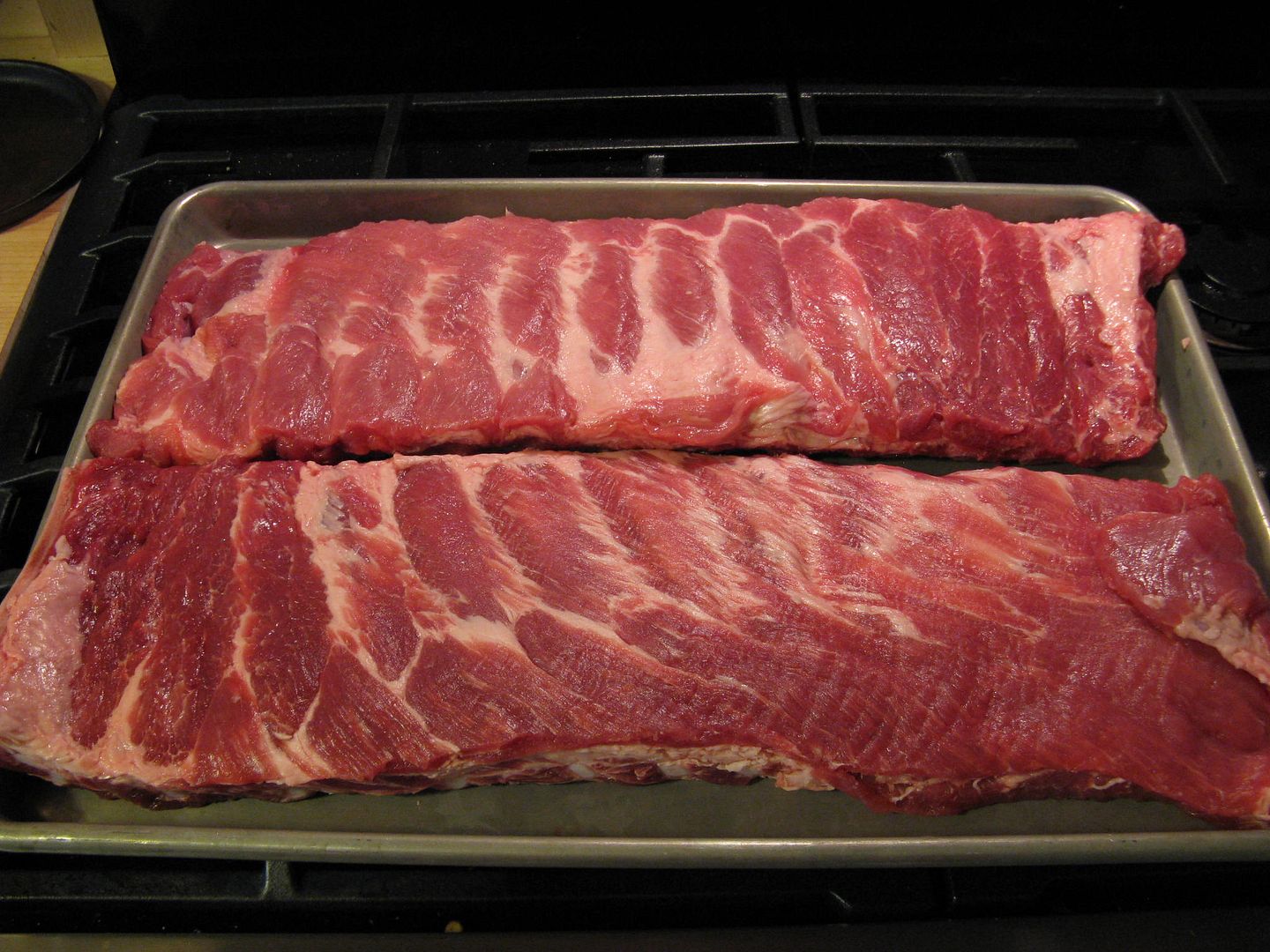 As you can see, we picked up some beautiful looking St. Louis spares from our butcher,
Dave's Country Meats in Valencia, PA.
We trimmed them up nicely and started with seasoning.
First, we slathered some yellow mustard on the front and back, then rubbed both sides with 1 cup of Oakridge Secret Weapon Chicken and Pork rub and 1/2 cup of turbinado sugar. Then, we allowed the racks to sit and come up to room temperature while we brought the smoker up to 225 F.
Ribs are our nemesis. They kept us from at least a top ten at Oinktoberfest last September. Most of the time, it is a combination of taste and tenderness. One, they are not sweet enough. Two, we have tenderness problems. So, for this cook, I wanted to see how long it would take to get the ribs cooked without foiling. I decided on a six hour cook time. So, when the smoker was up to temperature, I put a mix of pecan, apple, and hickory in the ash pan, placed the ribs on the top rack of the smoker, and walked away. After two hours, I added more wood. After three hours, I rotated the ribs in the smoker. Then, after five hours, I started my glazing:
1 cup of Blues Hog Regular
1/2 cup of honey
4 Tbsp of Blues Hog Tennessee Red
After the first application of sauce sat for 30 minutes in the smoker, I added a second coat and let the ribs go for 30 more minutes. Then, I pulled them and let them rest for 15 minutes before slicing.
Chilebrown, does the knife look familiar? Great call. I love it. But, I digress...
Here they were after slicing.
Nice, bite on the meat.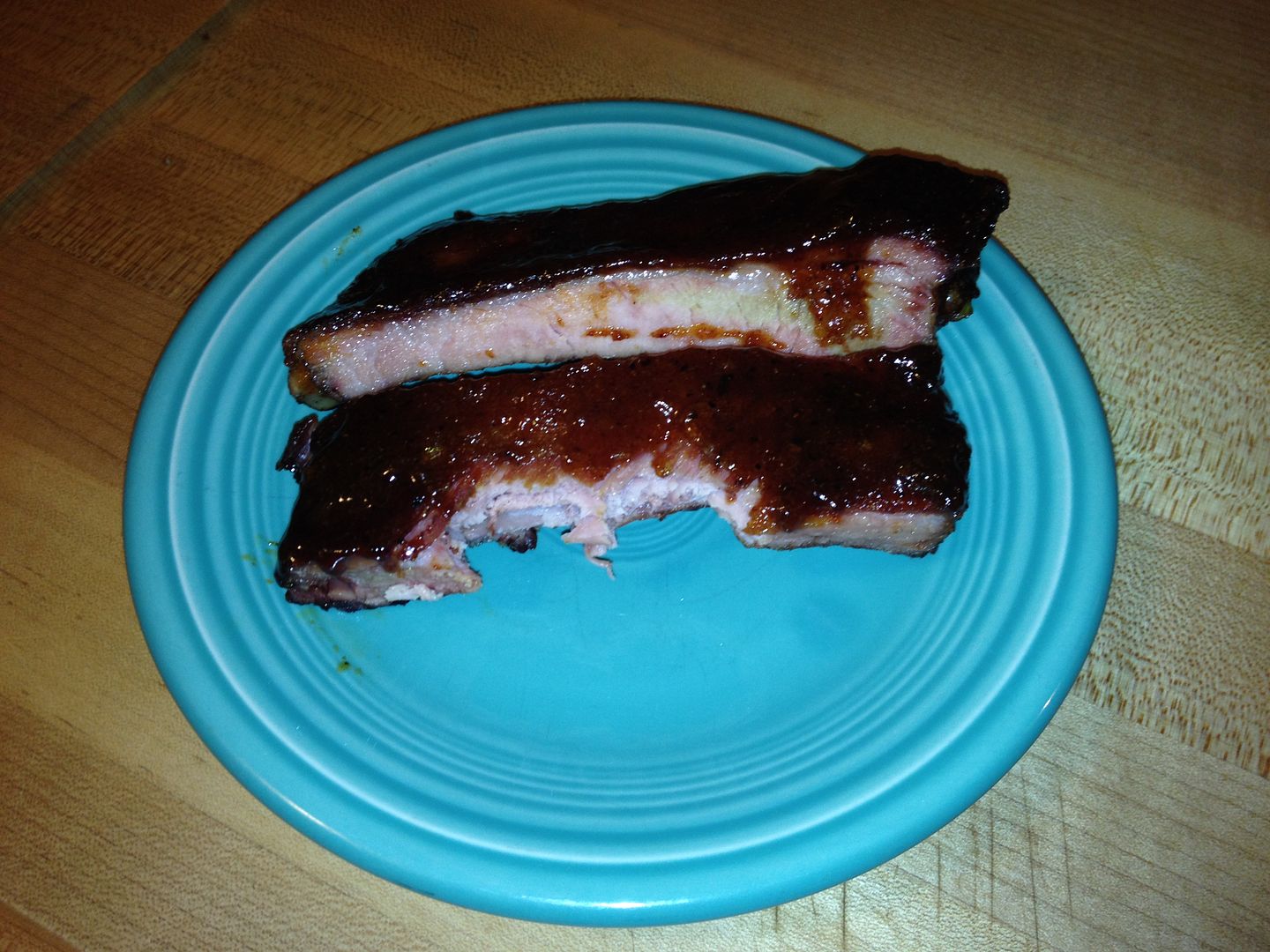 The flavor was there, but I do need to add a bit more sweet. As for the tenderness, the ribs were good, but had just a bit too much tug. Next time, I am going to cook for seven hours and see how they turn out.
Thanks for stopping by,
Bill