One dish that we like around here is baked Macaroni and Cheese. Baking it on the smoker only makes it that much better. Here is how we make ours.
Boil 2 cups of elbow macaroni. Boil for 8 minutes, drain, and set aside.
Melt 2 tbsp of butter in a sauce pan. Then, add 2 heaping tbsp of flour. Raise the heat to medium and incorporate the flour with the butter, stirring constantly. Once the flour is brown, your roux is complete.
Slowly add 2 cups of milk to your roux while stirring with a whisk. Whisk until the lumps are gone. Then, cook on medium low heat until the mixture thickens slightly.
Turn off the heat and add 2 cups of shredded cheese and stir until melted. Then, you can season with salt and pepper to taste. Add in the cooked macaroni and stir until incorporated. Then, pour into a 9 x 13 baking dish that has been sprayed with cooking spray. Cover mixture with 1 cup of shredded cheese and sprinkle with paprika.
While this was going on, I heated the smoker up to 350 F. Once at temp, I add one hickory split into the ash pan for smoke flavor. Then, the dish goes into the smoker on the middle rack. Bake until brown and bubbly, about 30-35 minutes.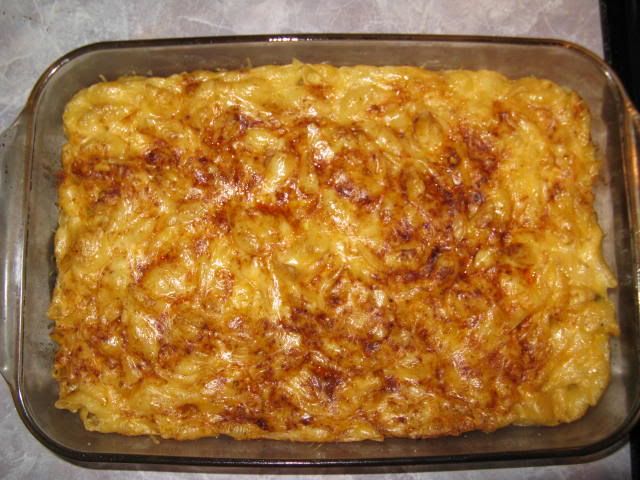 For cheese choices, we mix it up. Sometimes we use co-jack. Sometimes we use cheddar. I even add caramelized onion and jalapeno on top for a little kick.
We love the addition of a little hickory smoke to this dish. And who doesn't like baked mac and cheese? Crispy on the top, gooey on the inside. This is the perfect accompaniment to a pot of beans.
Thanks for stopping by,
Bill