Last weekend, when Hope came home with the Cheeseburger on a Stick, she brought this beautiful piece of beef home: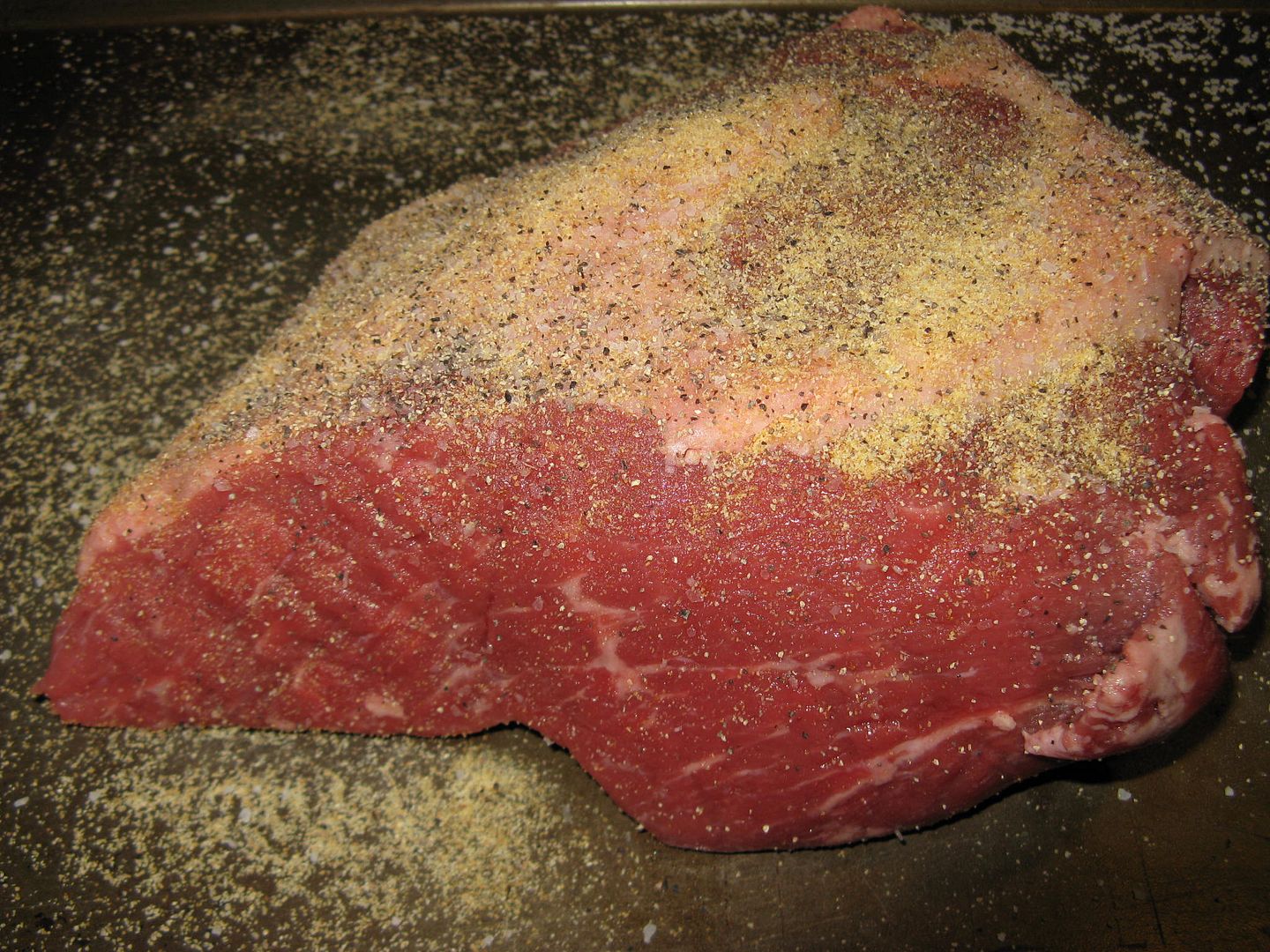 A beautiful tri-tip if I say so my self. I was in a simple mood, so I seasoned all sides with salt, pepper, and granulated garlic. I lit the grill and brought to high heat. Then, I placed the tri-tip on direct heat for seven minutes a side. Then, I pulled off of direct heat and let go for another seven minutes a side. This brought the internal temp to 135 F. Then, I brought inside, let rest for 10 minutes, then sliced.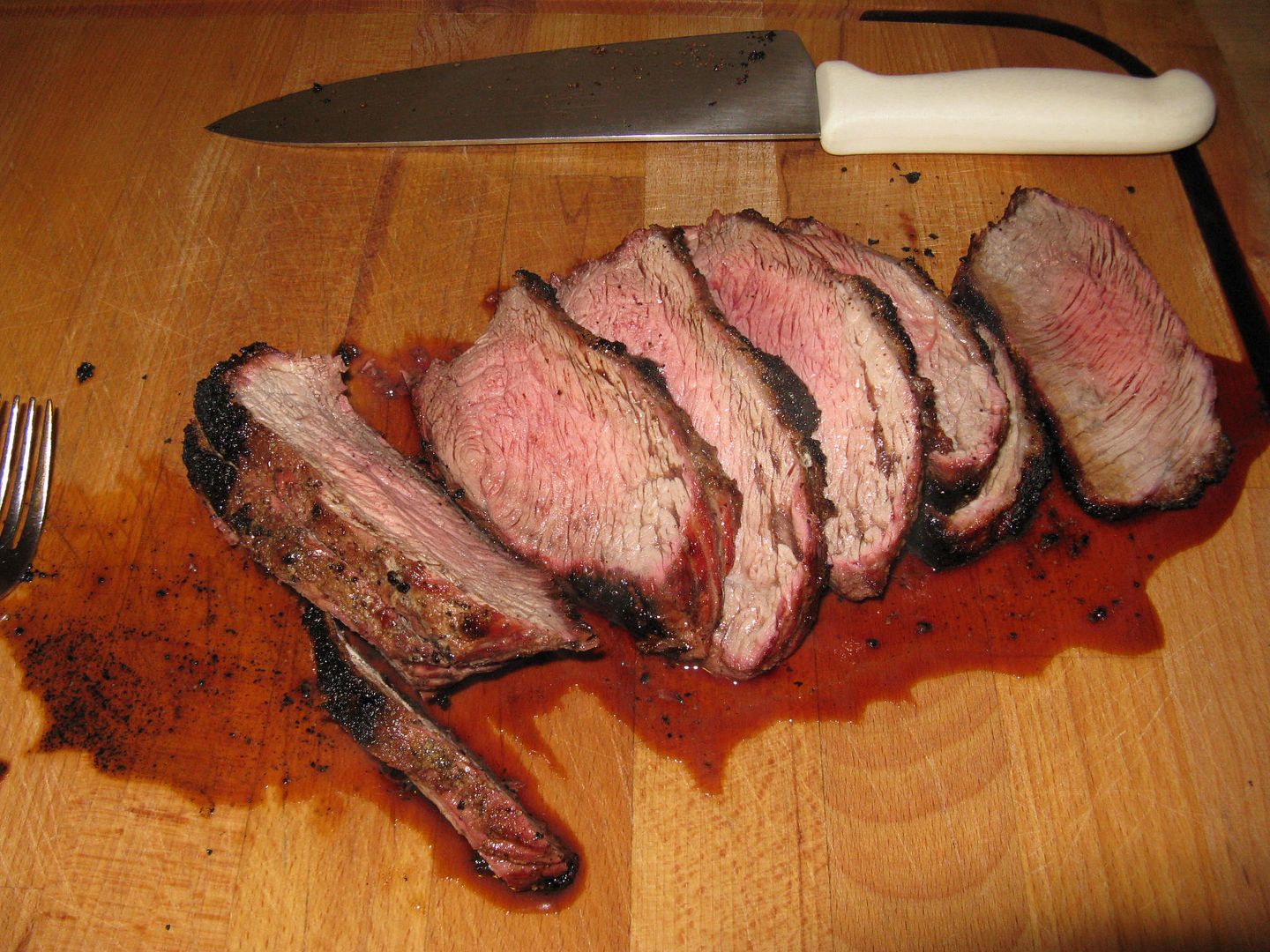 Perfect rare to medium-rare. We served with a nice baked potato.
Nice, simply seasoned beef, grilled to perfection with the ultimate grilled beef side dish. What more can you ask for?
Thanks for stopping by,
Bill