I don't know how the tomatoes were in your neck of the woods this year, but in Western Pennsylvania, they were excellent. Juicy and full of flavor, we took full advantage of this years crop.
So, the neighbor dropped off some nice slicing tomatoes, so we decided to make what has become one of our favorite pizzas: Fresh Mozzarella and Tomato Pizza.
First, we made some homemade dough in the bread maker and stretched over a pizza pan. While the dough was rising, we took some fresh garlic, diced fine, and put in a bowl with olive oil, salt, pepper, oregano, basil, and thyme. This probably sat in the oil for about 30 minutes. After the dough was stretched, we brushed the dough with the olive oil mixture, then layered on top some thin sliced fresh mozzarella cheese and thinly sliced tomatoes. The tomatoes got a light brush with some olive oil as well...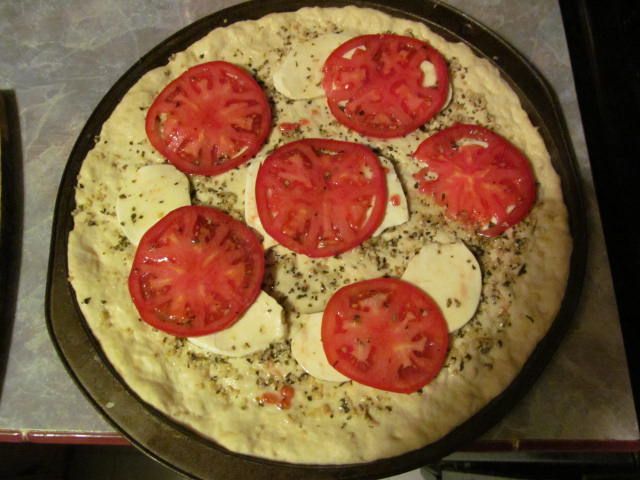 We preheated the oven to 425 F, then put the pizza in for 20 minutes, or until the crust was brown and the cheese was bubbly and brown. Here is the finished product...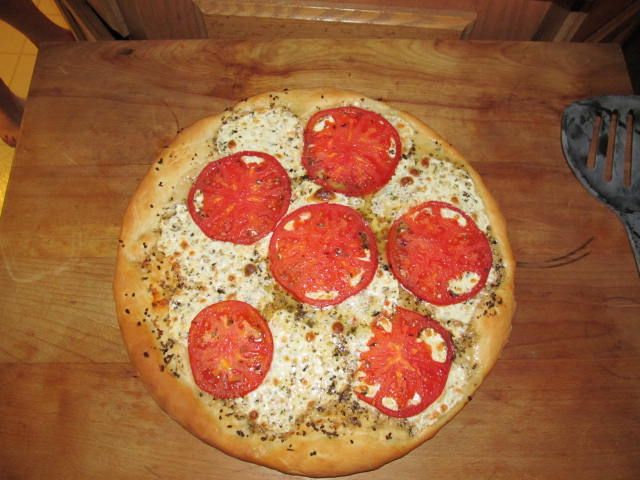 Sliced it up and had a great dinner. Quick, simple, delicious...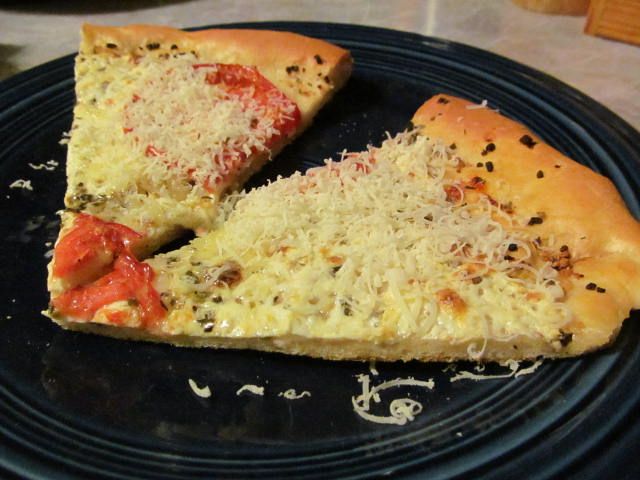 I like mine with some fresh grated Parmesan cheese and hot pepper flakes for some kick.
Time is short, so give this a try before your tomatoes are gone for the year.
Thanks for stopping by...
Bill