A friend of mine come up with the perfect idea by tooling around the internet and melding a few ideas. I give you the Combination Portable Smoker and Grill...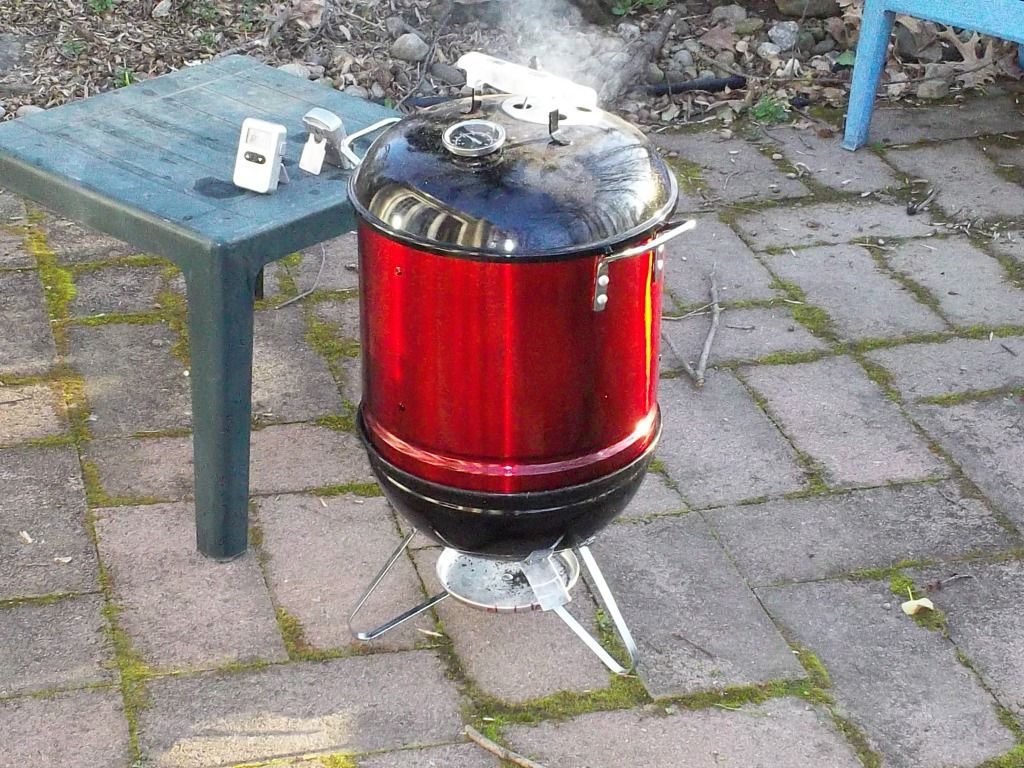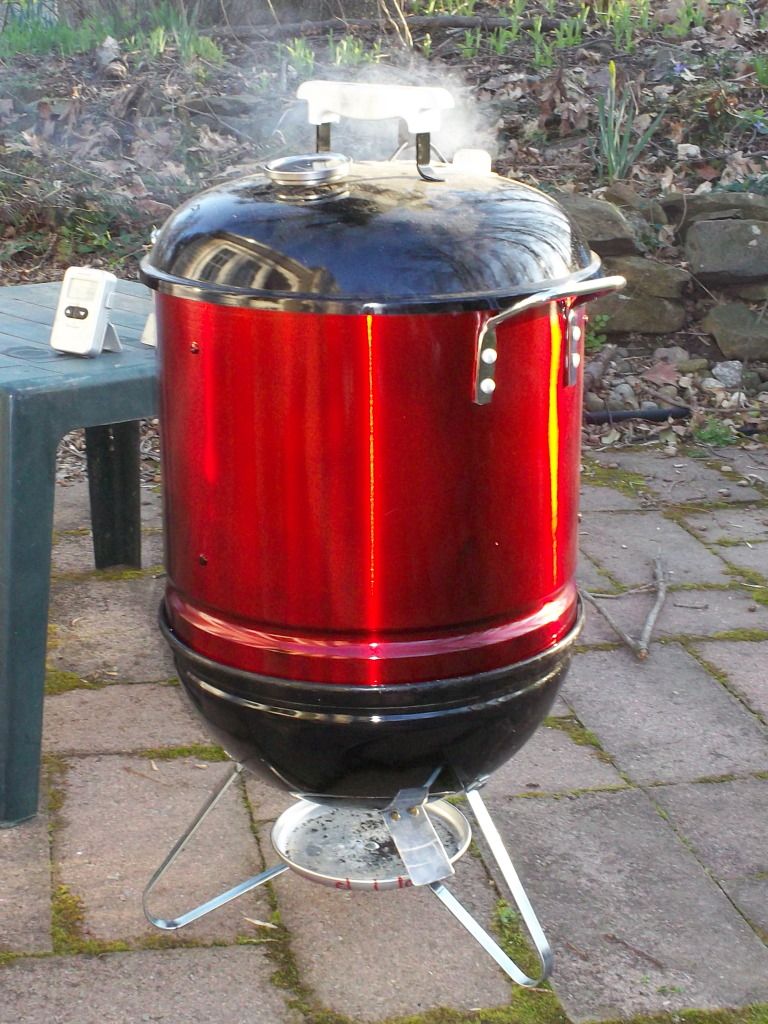 In his words...
Here are some pictures of the smoker that I built. As I said, it's basically a mini WSM. I can't claim that it was my original idea. I saw it on a WSM website and put my own spin on it. The top and bottom are a Weber Smoky Joe grill and the middle is a 32 quart pot. The pot fits in there like it was made for it. I made some modifications to the pot and installed a thermometer in the lid. The whole thing cost about $70.00. The red paint is optional but I like the way it looks. I used it once so far and it works well. It wont replace my WSM and I know that it's no Stumps, but it's still good. I figure it's good for traveling, it's about 14" across and about 30" tall. It also gives me an option of having 2 smokers going at once at different temperatures. Another good thing is that when I take the center section out I still have a small grill to use.
I did a little research and the 32 quart stock pot is the same as a turkey fryer pot. I like the idea that you can either smoke or grill. He also says that once you play with the vents, he can keep the temperature rock solid. It inside has 2 Smokey Joe racks at different levels (if you look hard enough, you can see where they are from the bolts drilled in the pot). He also puts a water pan on the grill top for moisture and to help regulate temp.
I like the idea and I have been looking for something portable. I will be building one and will report back on the results.
Thanks for stopping by...
Bill