I was looking for a new spin on a leftover prime rib sandwich. I was thinking my usual caramelized onion, cheddar cheese, and horsey sauce on crusty roll creation. But, as I was walking through the store, I saw some stem tomatoes that looked fairly decent. I started thinking caprese style.
After grabbing the tomatoes, I detoured to the bakery and grabbed some crusty bolillo style rolls. Then, off to the deli for a fresh mozzarella ball. After checking out, I rushed home to put together my creation.
Here is how these tasty creations were built.
I sliced the roll lengthwise, then layered with:
Thinly sliced prime rib
Thinly sliced red onion
Thinly sliced tomato
Thinly sliced fresh mozzarella
I then lightly drizzled the top of the roll with Italian dressing. The sandwiches then went onto a cookie sheet an under the broiler until the cheese was starting to bubble and brown.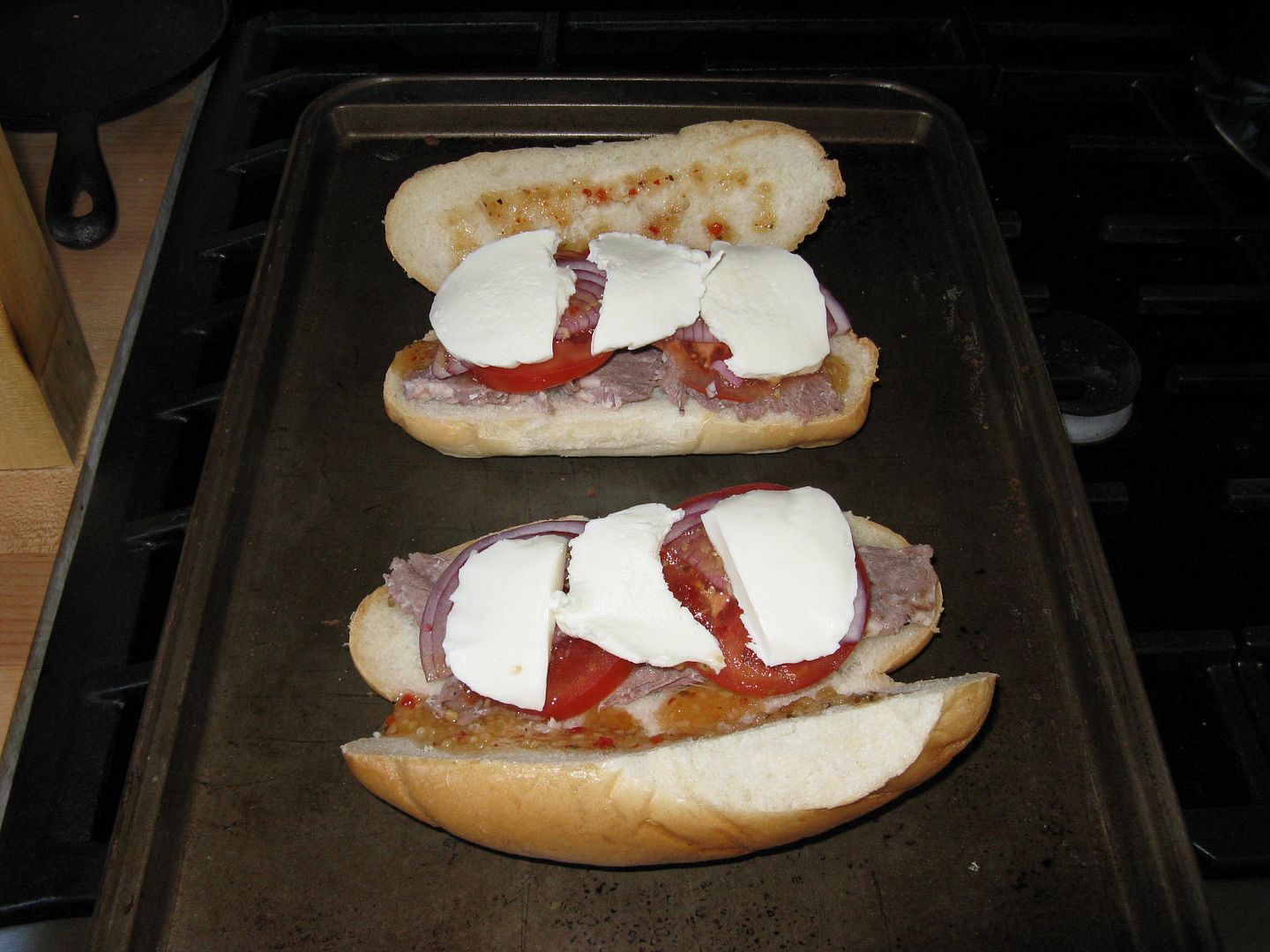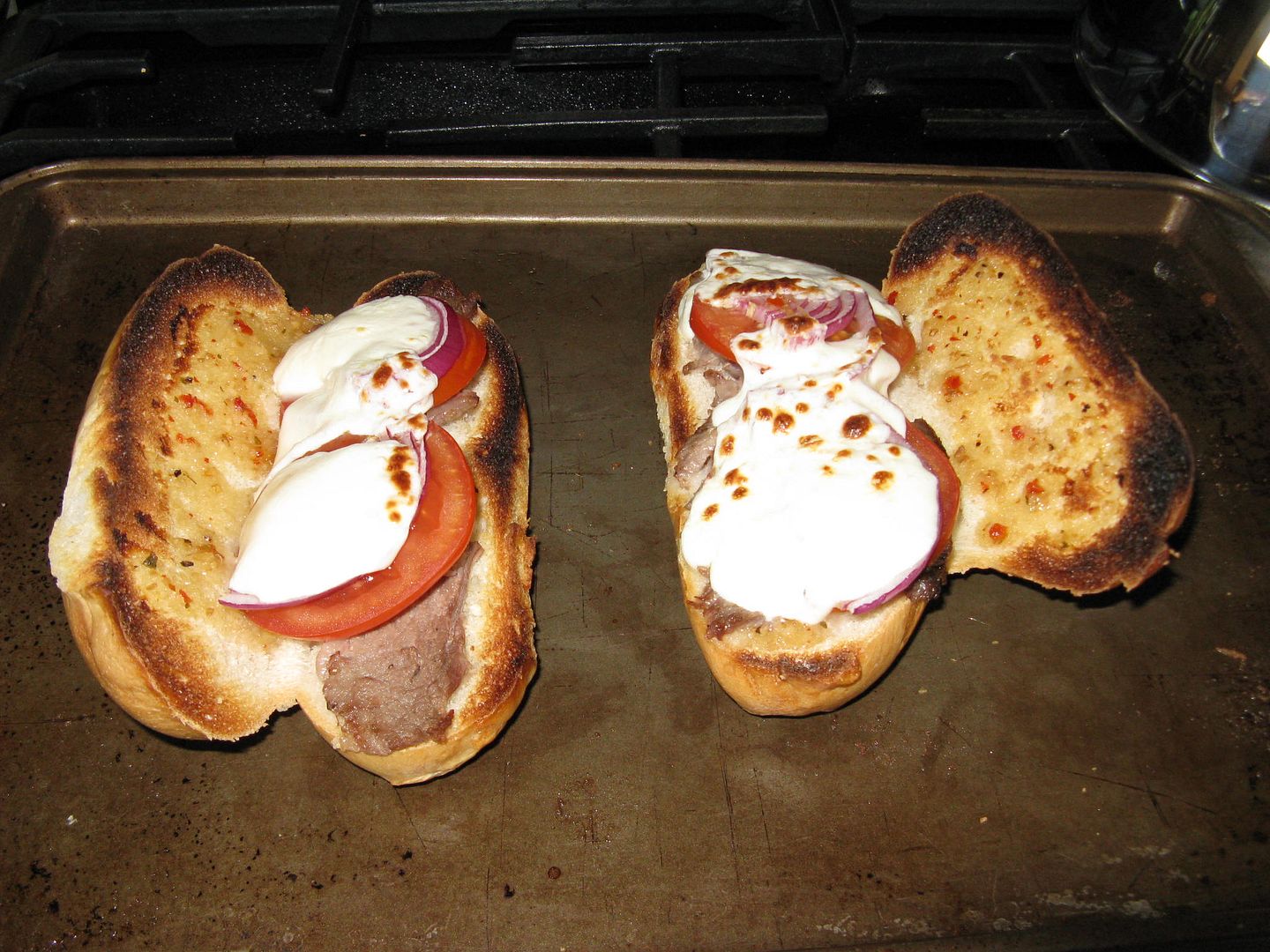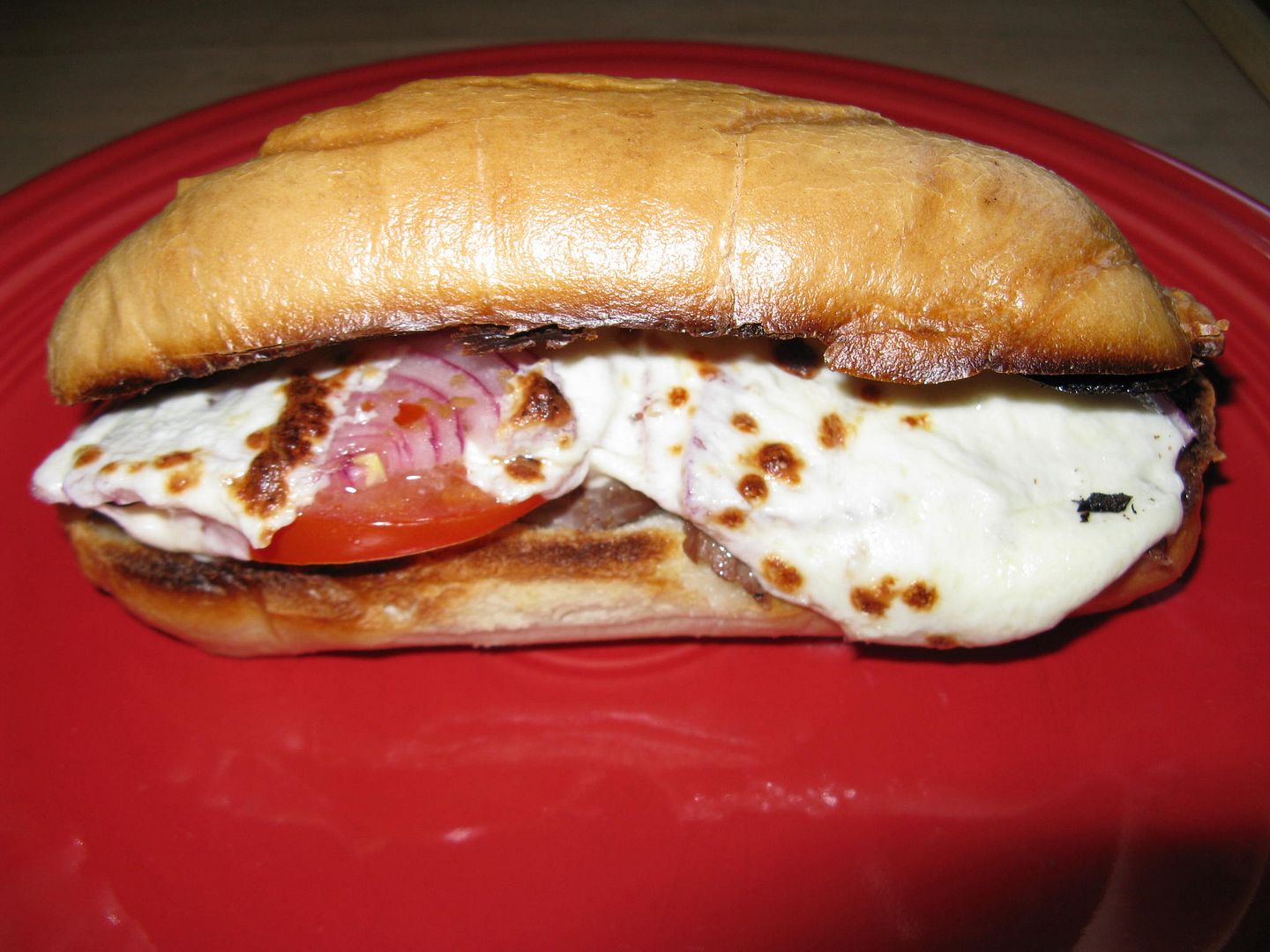 These little caprese style subs were great. Crispy and crunchy with browned mozzarella cheese and a nice bite from the dressing. This creation is headed to the repeat list for sure.
Thanks for stopping by,
Bill