Poaching a chicken is a great way to obtain moist and tender chicken for many uses. You even get some nice stock for all types of cooking uses. The process is simple. So, lets have a look.
I use Amish raised fryers that I get from my butcher for my poached chicken. They average 2-3 pounds. Just right for my needs.
I rinse the bird well with cold water. Then, I place in my 12 quart stock pot with the following:
Two ribs of celery, broken in half
Four carrots, broken in half
One sweet onion, quartered
3 cloves of garlic, skin removed, left whole
1 tbsp of dried parsley
Enough water to cover the bird
Note: You can also add other flavors depending upon the end use for your meat. In this instance, I added 1 tsp each of cumin and oregano as this meat was headed for some chicken enchiladas later in the week.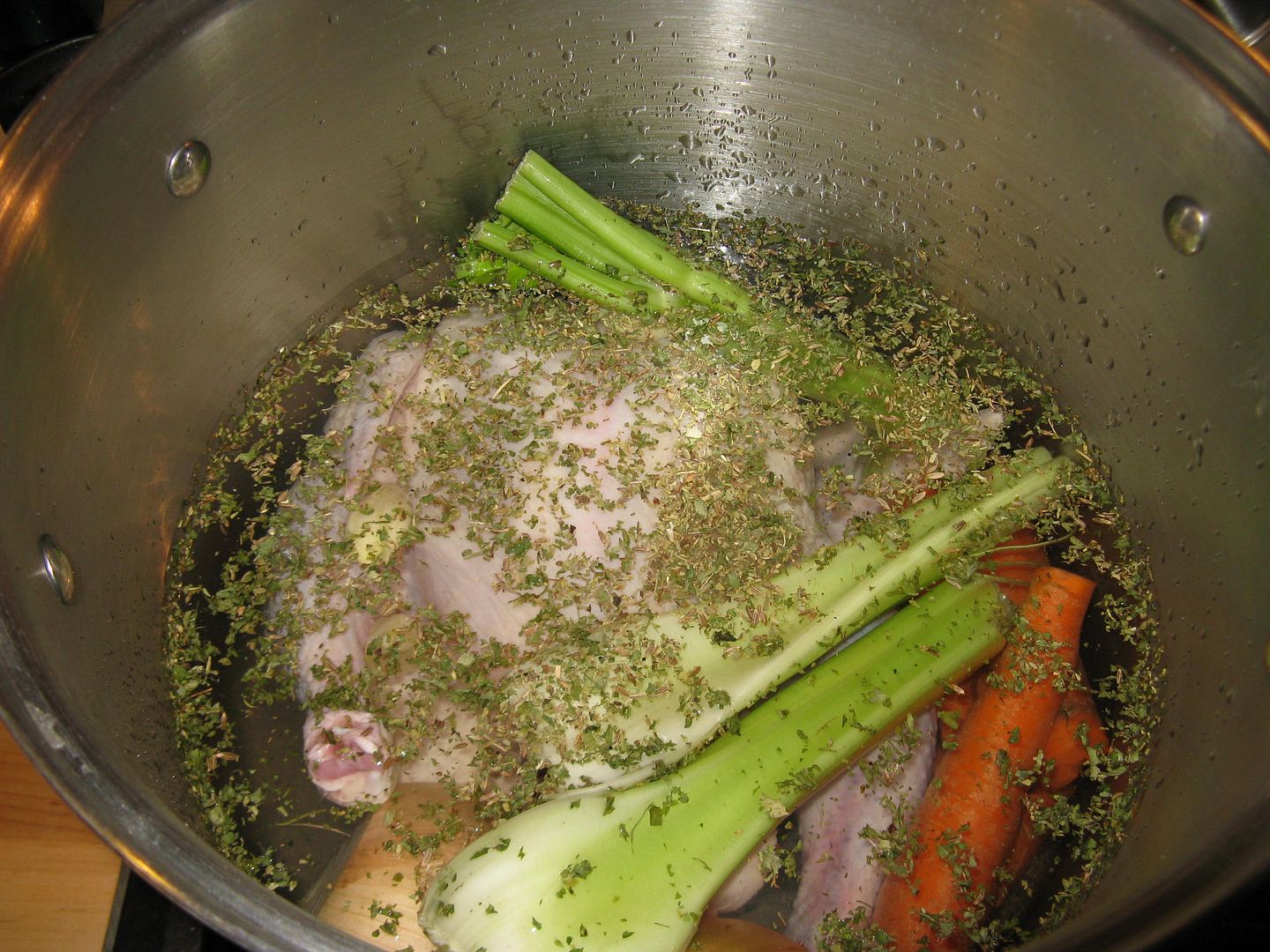 Next, bring to a boil, then simmer at low heat for 80 minutes. After 80 minutes of simmer, remove the bird from the broth and let cool.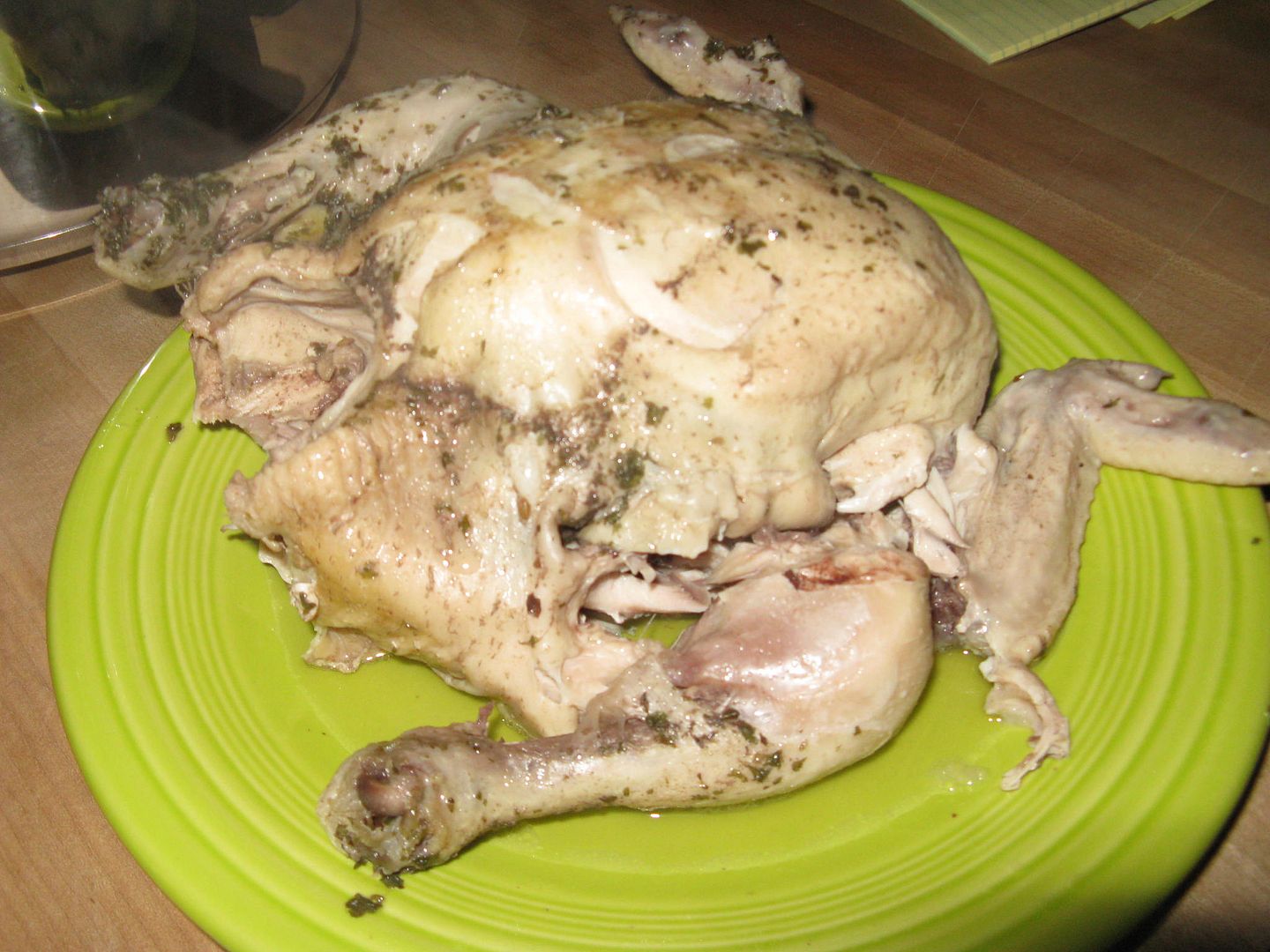 Once cooled, pull the meat from the bone and shred.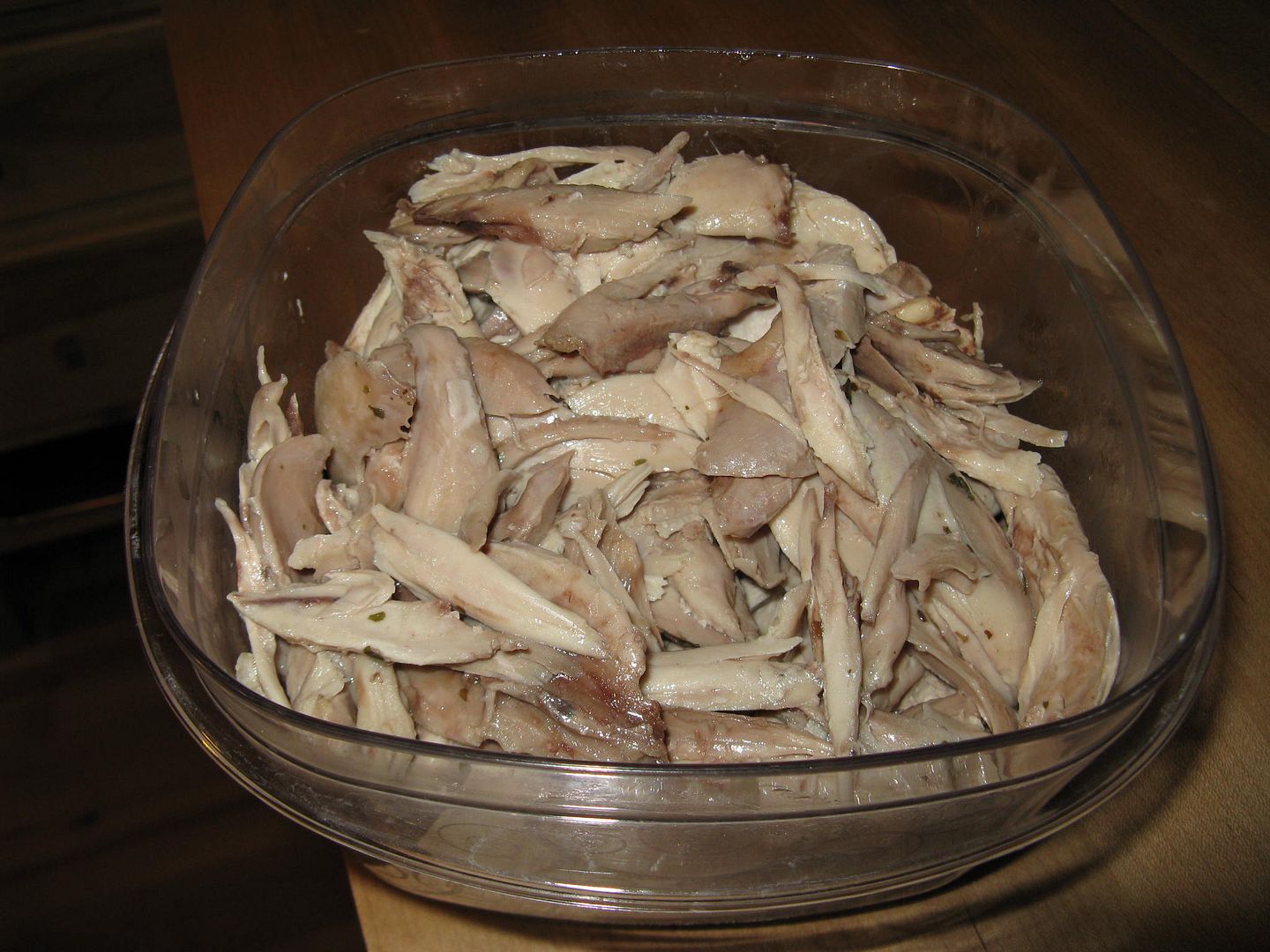 I like to add the meat to homemade chicken soup, or add to other dishes such as the aforementioned enchiladas. This meat also makes a great deli style chicken salad.
Finally, save the broth for soups or recipes that call for chicken broth. I cool overnight and skim off the fat. Then, the broth that I do not immediately use, I freeze for later use.
Stay tuned for the recipes where this bird was used.
Thanks for stopping by,
Bill