I had the distinct honor of being a guest cook for North Coast BBQ Smokers this past weekend at the Canton, OH Sam's Club KCBS event...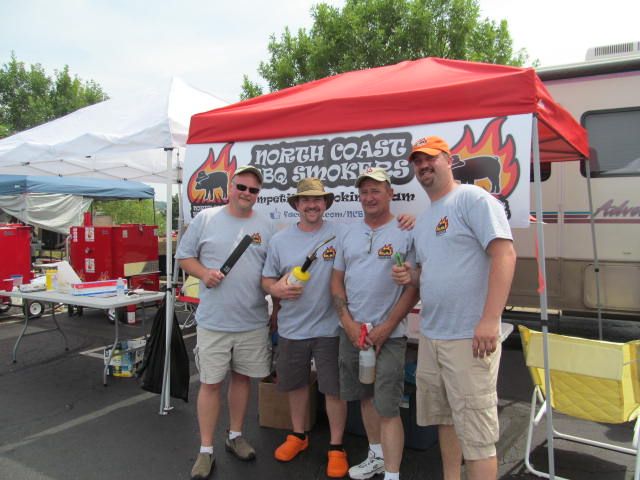 We had an outstanding time cooking, even though it was blazing hot and being on an asphalt parking lot did not help.
Jack, the team captain, is a seasoned Memphis in May cook, winning numerous awards.
Here are the results from the weekend out of 27 teams:
Overall 16th
Chicken 10th (Three Dogs BBQ recipe)
Ribs 24th. We did not sauce which may have been a problem. It seems that KCBS like a bit of sauce. Jack is a Memphis Man and dry ribs are the way to go down there...
Pork 17th. Again, no sauce.
Brisket 17th. Kurt, our brisket man, did a great job. I am definately going to try some of his techniques in my next practice sessions...
The most important thing is that we had fun cooking and hanging out. With a bit more practice, we will do better in the future for sure.
Here is a slideshow with all of our pictures:
Thanks for stopping by...
Bill